Website mock-up
Underneath is the website mock-up I designed for the project:

Brand video
We chose to create a video production company and therefore decided to create a video that I was in charge of filming and editing. The video is a combination of clips I filmed myself and stock videos.
Watch the video below:
Storyboard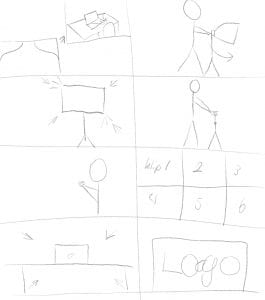 In the very early stages of producing the video, I created a storyboard to visualise my ideas and get an overview of the different shots I wanted to get.
Instagram account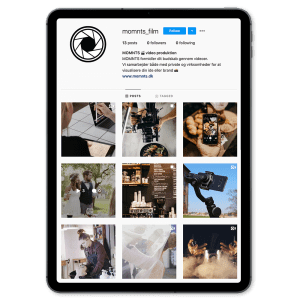 To make it feel authentic we also decided to create an Instagram account for our brand.